Prominent trader & exporter of Fresh Fruits & Vegetables
Flora Trading is a prominent trader and exporter of Fresh Fruits, Fresh Vegetables and Leafy Vegetables from India. We have a large network of farmers from which we collect fruits and vegetable and then store them in a cool and hygienic place. We mainly deal in farm fresh vegetables and fresh fruits with the dark green leafy vegetables being their specialty. We are one of the distinguished fresh fruits exporters in India. Today, when all the fruits and vegetables are produced using pesticides, we hold the distinction of providing them with less pesticides. Apart from offering high quality fruits and vegetables,. Client satisfaction is our ultimate aim and we strive hard in order to achieve it. In addition, we endeavor to offer best services and products to further enlarge the existing network of clientele.
Our commitment to this quality is backed by: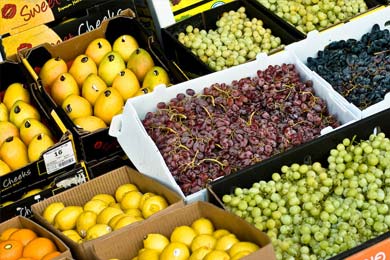 Crop protection procedures that exceed local regulation requirements
Strict quality control measures enforced
State-of-the-art production and transportation technologies
Continuous improvement through research and innovation
We are concern with Food safety.
There are no short cuts on food safety. Flora Trading operates the strictest safeguards to protect you from the risk of contamination and bacterial infection. We are not content just to meet food safety and hygiene standards set by the International quality control bodies; we aim to exceed them!
Our range of Fresh Vegetables encompasses:
Fresh Lady Finger, Fresh Cabbage, Fresh Capsicum, Fresh Green Bean, Fresh Onion, Fresh Ridge Gourd, Fresh Snake Gourd, Fresh Cluster Beans and Fresh Tomato.
All our Fresh Vegetables are grown in hygienic conditions and are handpicked. They are organically cultivated without the use of any harmful pesticides and chemicals. These Fresh Vegetables are packed in a quality packaging material so that they stay fresh for a long period of time. In addition, Fresh Vegetables are available in customized packaging and at affordable rates. . Our wide variety of Fresh Vegetables is cultivated in controlled environment by using advanced technology and harmless fertilizers. Furthermore, our Fresh Vegetables can be availed at the market leading prices by the clients.
We offer great value with our products and services. Introducing innovative ideas in sourcing and exporting, we have managed to improve speed, efficiency and on time delivery. All our operations are supported by a talented, hardworking human resource. With a strong emphasis on customer satisfaction, we have been offering world class products at the most competitive prices. We are consistently working towards empowering our employees with excellent skills and introducing them with the latest technology.
Why Our Fresh Vegetables?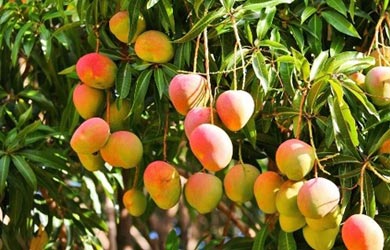 Wholesome
Free from artificial colors
Free from pesticides
Hygienically packed
---
Fresh Alphonso Mango
The best variety - The Alphonso - comes from a village named Devgadh, situated within the Konkan belt of the western India and which is known to produce the finest quality of the Alphonso variety.

The stages of ripened mangoes are determined by the time taken for transfer to the final destination of delivery.
All mangoes are then thoroughly examined for any skin flaws. This examination is done prior to the mangoes packed in corrugated box.
Alphonso Mango is known as the King of fruits in India.
The fruit is medium in size, ovate - oblique in shape, orange yellow in colour.
Juice is moderate - abundant. Excellent keeping quality.
Good for pulping and canning; mainly exported as fresh fruit to other countries.
Flesh develops spongy tissue.
This variety is available in the months of February, March & April.
Mangoes are individually handpicked & specially selected.
Carefully packed in the box with hay, so the mangoes ripen naturally giving you the best flavour and aroma.
We provide premium quality fruits without the premium price tag.
Alphonso Mangoes are plucked, packed and sent direct from the farm, so our Mangoes are farm fresh
---
Fresh Pomegranates
About Fresh Pomegranates
Naturally cholesterol and fat-free, Vitamin B and C.
Rich source of antioxidants.
They are packaged in safe boxes to avoid damage during transportation. This comes in a packing of 5 kg in tray. In addition to that, we also customize them as per our client's specifications.

To maintain their nutritive value we also package them in corrugated boxes, plastic crates, and nets bags. While growing them special attention is paid to keep them free from chemicals so that they would not cause any harmful effects on the health of the consumers.
These are selected after a stringent quality check by our expert quality analyst and then exported from our prime vendors. These pomegranates are red in color and fresh and juicy. These are cultivated using the best quality seeds available in the market. We export wide variety of pomegranates.
Selecting:
We choose, freshly harvested Pomegranates, which are mature, firm in texture, which are suitable for Sea transit. GRACE offers the best Indian pomegranates. Beautiful red and thick skin and delicious.  We can supply the required size of fruit with attractive packing. Fruits are closely monitored during grading and packing in order to check quality parameters.
Storing:
Optimum temperature and Relative humidity are maintained in the Reefer container, our technical experts are present at the stuffing and sealing of container for proper storage. So that Pomegranates reaches you as fresh as freshly harvested.
---
Indian Coconut
Sourced From Farm Directly. Fresh, Best Quality Product.

Flora Trading is one of the topmost fresh coconut exporters in India. We supply fresh, semi-husked coconuts. Our semi-husked coconuts can be easily broken and are enriched with coconut water. The coconuts are fully mature and light brown in color. While packing the coconuts, we make sure that the fresh coconuts remain intact. The coconut available in this region is one of the best among the world and milk content is usually more than 65% with a shelf life of 65 days under any climatic condition
The brown husked coconut is rusty brown and covered with hairy brown fibers, the thick fibrous husk of the coconut en­cases an inner shell. A layer of somewhat dry white meat lines the interior shell and holds liquid called coconut water. Offer­ing a distinct flavor all of its own, it has a nutty almost candy-like sweetness
Coconut specifications & Laudability:
| | |
| --- | --- |
| Maturity | Matured |
| Grade | Husked & Semi Husked Coconuts |
| Weight | 500 to 650 grams |
| Nut Size | 12 to 14 inches |
| Color | Golden Brown |
| Packing | Packed in PP bags or natural coir net bags of each contain 25 or 50 nuts. |