Meeting customer deadline and expectation for quality on a consistent basis
We, at FLORA TRADING CO., strongly aspire to be the leading Rice & Coffee trader, supplier, exporter and distributor in India. We shall achieve this by embracing a strong sense of customer focus, adopting international best practices, optimizing internal processes, anticipating market requirements and reinforcing team spirit to deliver quality and safe products and services.

The best quality ', therefore, speaks of itself as superlative and hygienic – fit for human consumption in all aspect.
Please refer pre-shipment inspection page for better understanding on our quality policy.
Modern pre-shipment inspection, through the use of innovative approaches and tools such as security labels and the electronic transmission of results, can offer greater benefits to our customers.
---
Pre Shipment Inspection
Most people buying from Chinese suppliers will know how important it is to inspect the goods before they leave China or upon arrival at destination.
We, as a responsible supplier and exporters in India, to gain the confidence of buyer voluntarily recommend pre shipment inspection of our product by a global reputed private agency or an agency governed by government agency whichever prefered by our buyer. It allows faster and easier resolution of any identified problem. In addition, pre-shipment inspections make the end to end process faster as possible failures are identified and resolved before the 15 – 20 day sea-transportation.
Pre-shipment inspections ensure that the price charged by us reflects the true value of the goods, prevent substandard goods from entering importing country, and mitigate attempts to avoid the payment of customs duties.
Can you skip these pre-shipment inspections and rely of the supplier's own QC measures?
This is very tempting, isn't it?  Still, we strongly recommend that you continue to perform pre-shipment inspections irrespective of value of goods and destination.
The following countries currently require or request pre-shipment inspections:
Angola, Bangladesh, Benin, Burkina Faso, Burundi, Cambodia, Cameroon, Central African Republic, Comoros, Republic of Congo (Brazzaville), Democratic Republic of Congo (Kinshasa), Cote d'Ivoire, Ecuador, Ethiopia, Guinea, Indonesia , Iran, Kenya Kuwait, Liberia, Madagascar, Malawi, Mali, Mauritania, Mexico, Mozambique, Niger, Senegal, Sierra Leone, Togo, Uzbekistan.
Most countries on the list above request inspections for shipments above a certain value. However, in some instances inspections are necessary for all imported products, regardless of value.
In some cases, a country may require PSIs only for certain types of goods. For example, Kuwait requires PSI for regulated products valued at more than $3,000. Mexico requires a PSI for a variety of goods such as shoes, textiles, steel, and bicycles only if they do not qualify for NAFTA. Shipments to Saudi Arabia and Kuwait must contain a "certificate of conformity" for a small number of products. Though not referred to as a pre-shipment inspection, this certification verifies that the product conforms to the relevant standard by testing and inspecting prior to shipment from the exporting county.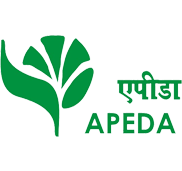 A Govt. of India recognized trading & export house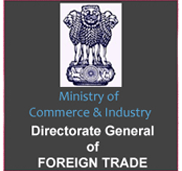 Member of Agriculture Products Export Development Authority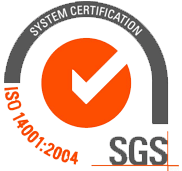 Member of Coffee Board. Ministry of Commerce & Industry